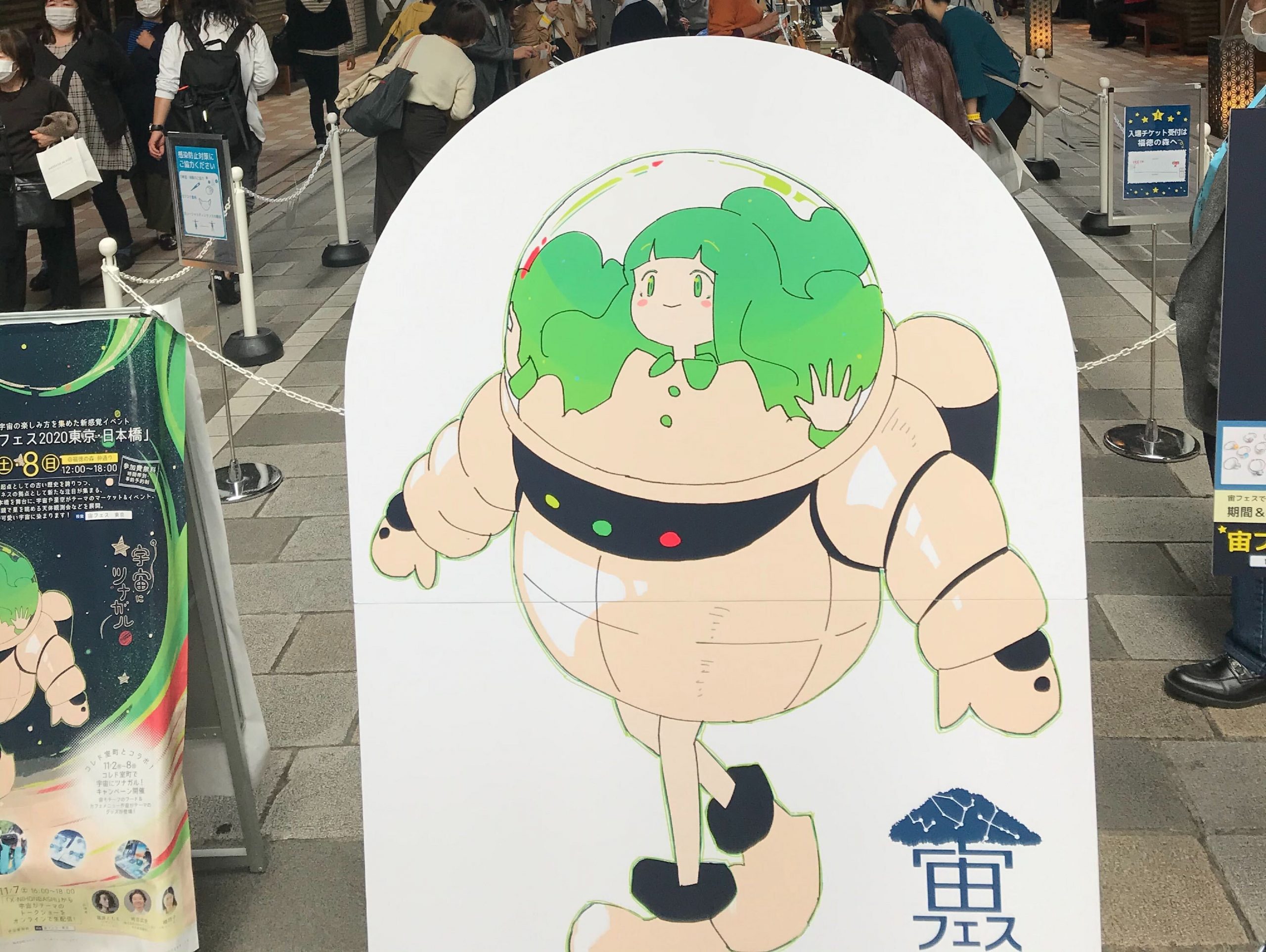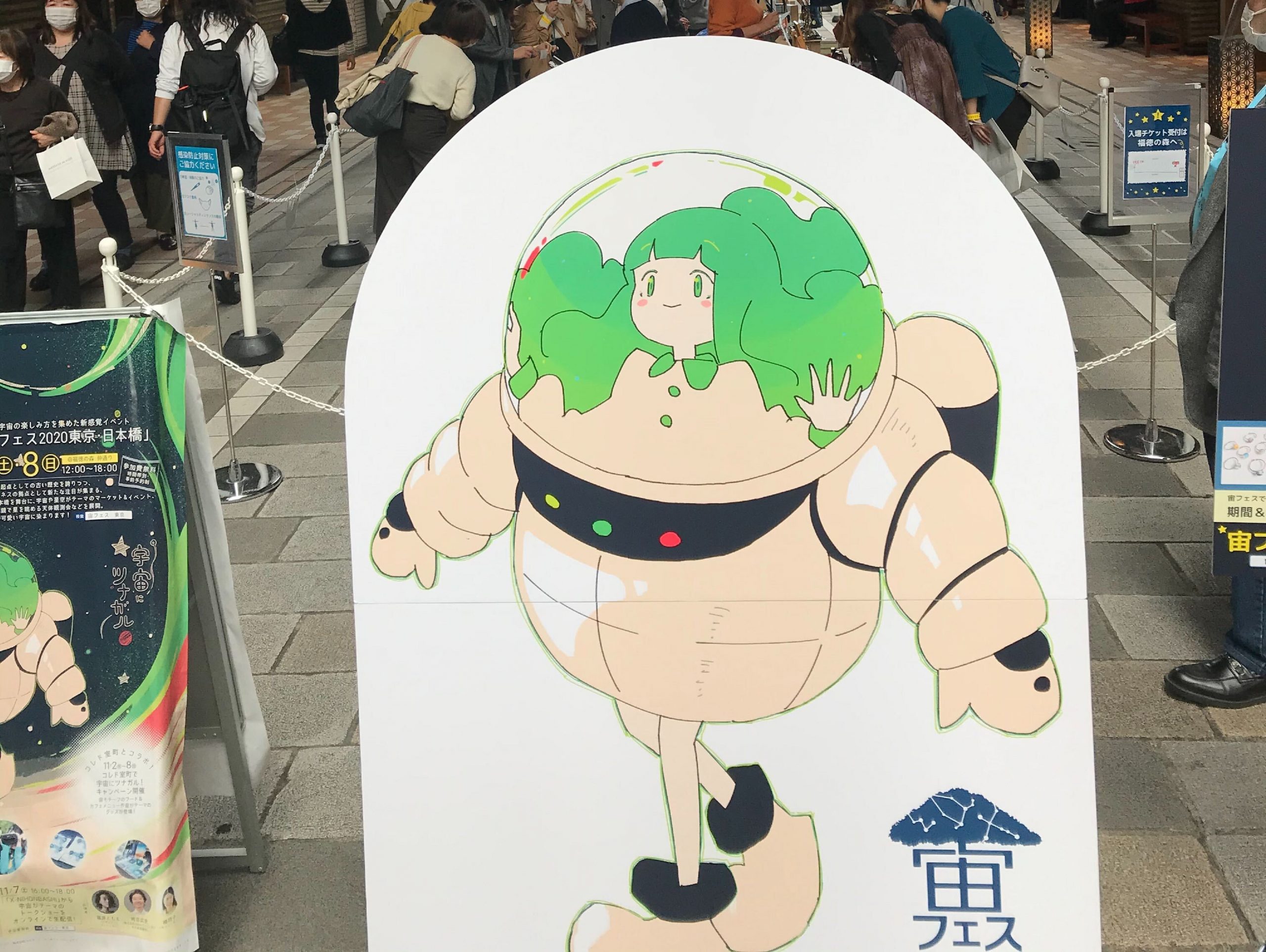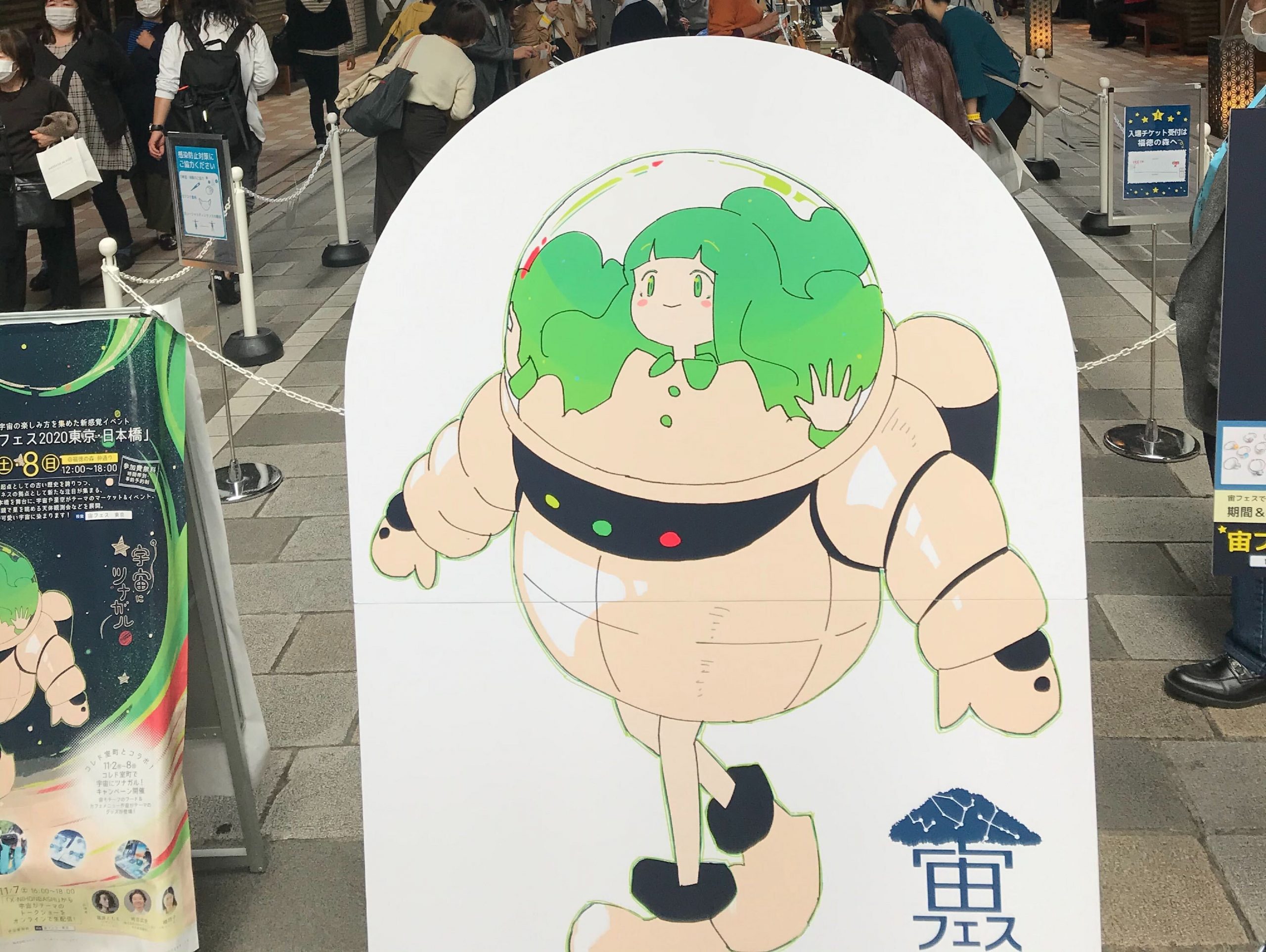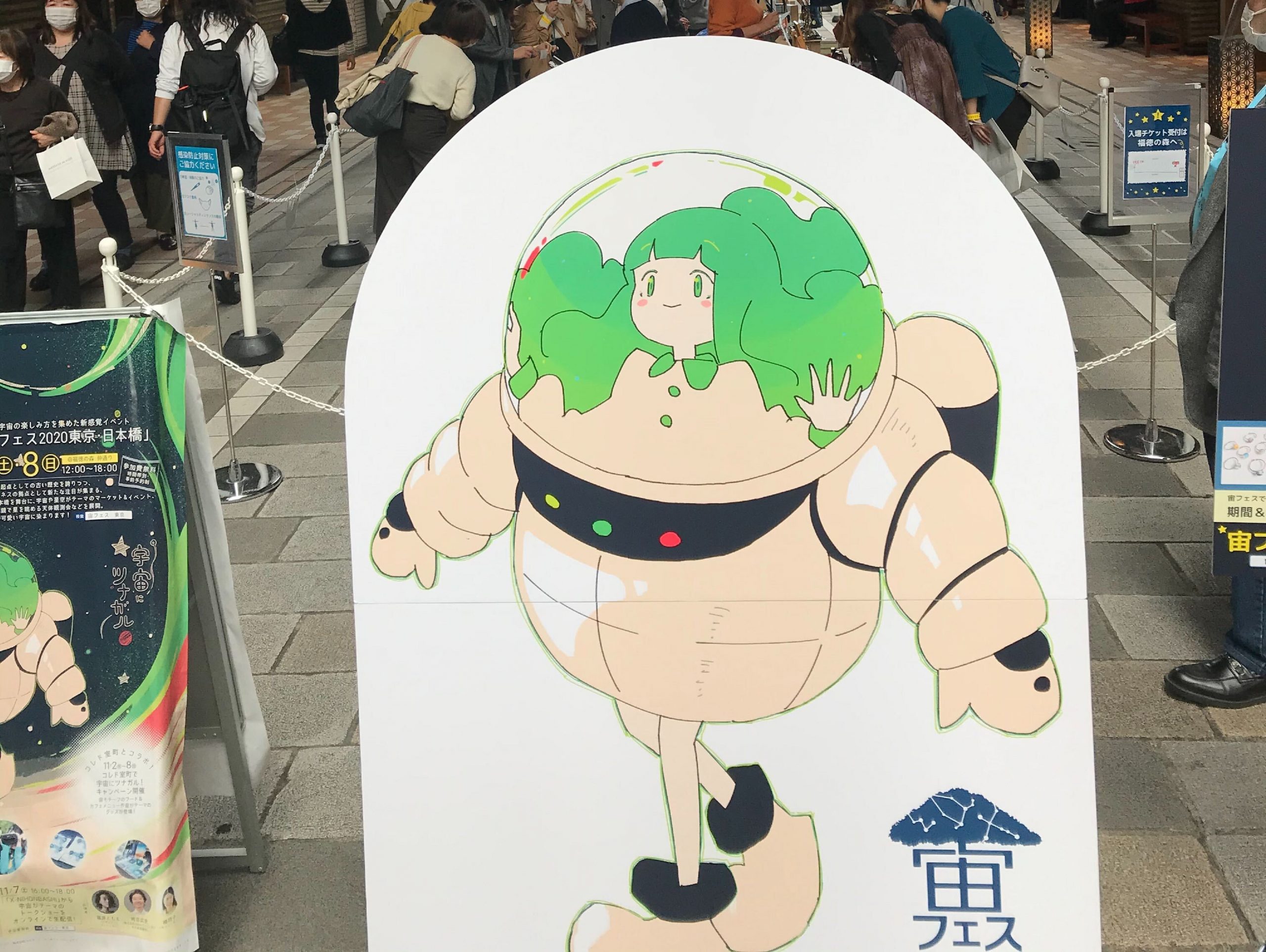 Sora Fes 2021 Nihonbashi store opening report
The Sora Fes was held on November 7th (Sat) and 8th (Sun) at Fukutoku no Mori in Nihonbashi, Tokyo. Sora Fes is an event at which everyone can enjoy Stars and Space in various ways, such as handmade accessories and miscellaneous goods with Stars and Space patterns, workshops, and stage-presentations about astronomical observations (Star Party).
Sora Fes is held every autumn in Arashiyama, Kyoto, and has been held in Tokyo since last year. This year, due to the influence of the coronavirus infection, the event was canceled in Kyoto and only held in Tokyo. Unlike in the past, the event was held while taking measures against infectious diseases, such as requiring advance reservations, and restrictions on the number of visitors, but both days were so crowded that the venue was full. The Sora Tourism Promotion Council also opened a store as a participating organization in order to liven up the atmosphere, as it did last year.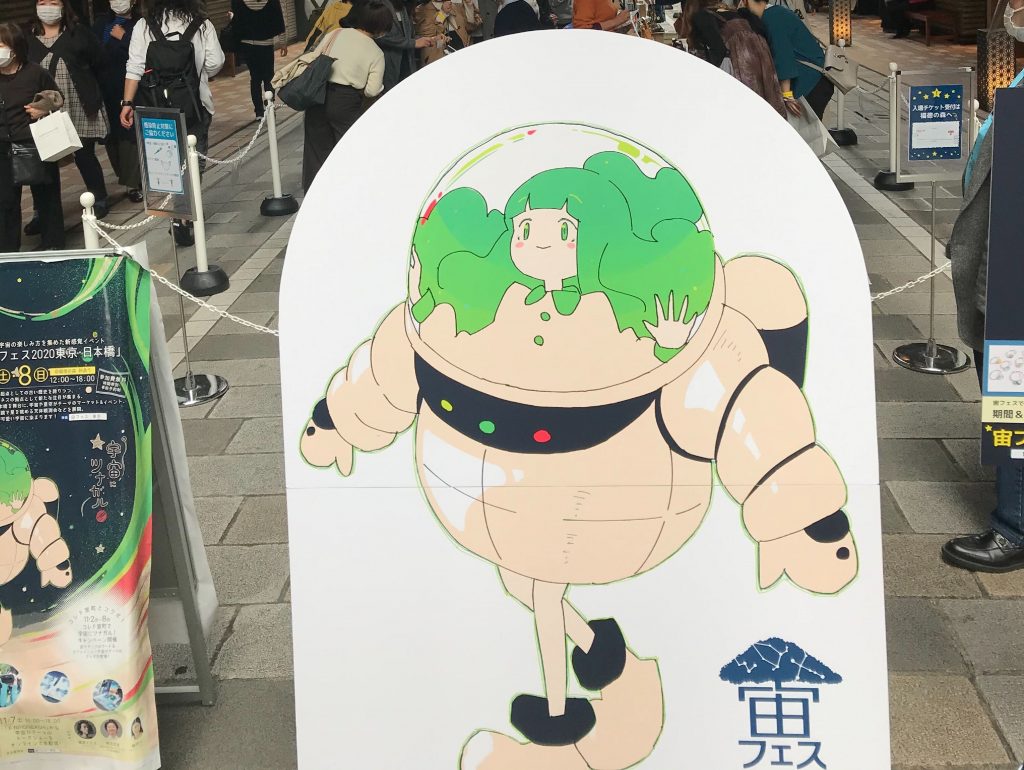 At the Sora Tourism booth we distributed original Sora Tourism goods, flyers, and leaflets of the upcoming Hoshitori Star Night for the purpose of announcing and promoting Sora Tourism. Many people visited the booth because of the leaflets of Hoshitori Star Night, which used landscape photographs of the starry sky seen from the beautiful Tottori Sand Dunes. There were many people who said they had never been to the Tottori Sand Dunes but wanted to go there one day, and so they were also interested in attending the Hoshitori Star Night.
Click here for the details page of Hoshitori Star Night: 
Continuing from last year, we also sold copies of the book "Japanese Starry Sky Tourism" edited by Hidehiko Agata, the representative of the Space Tourism Promotion Council, and an astronomical telescope kit. Visitors who actually looked through the telescope were surprised that the view was more beautiful than expected.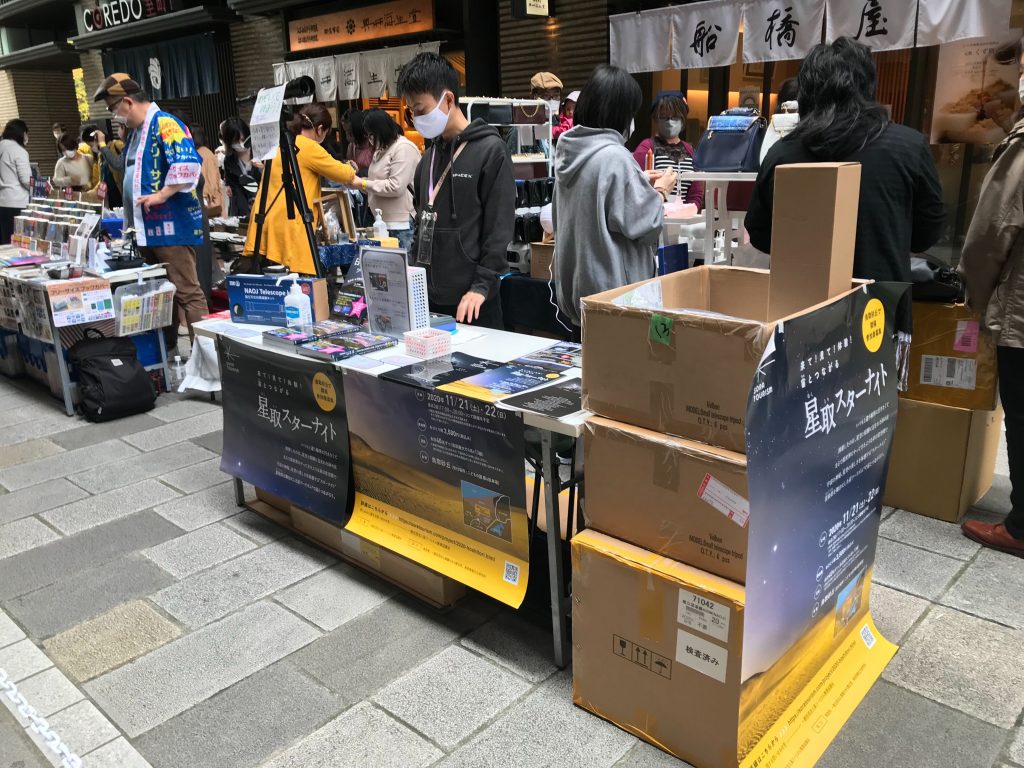 In addition to the Sora Tourism booth, Tottori Prefecture ("Hoshitori" Prefecture) and Vixen, which are group members of the Sora Tourism Promotion Council, also opened stores.
At the Hoshitori Prefecture booth, a simulated experience of the starry sky seen from Tottori prefecture was made available in VR. We were able to hear the happy comments of visitors who actually experienced it, such as "I was surprised to see it like this" and "It was interesting to see shooting stars flowing". I hope that readers will take this opportunity to visit Tottori and enjoy the starry sky.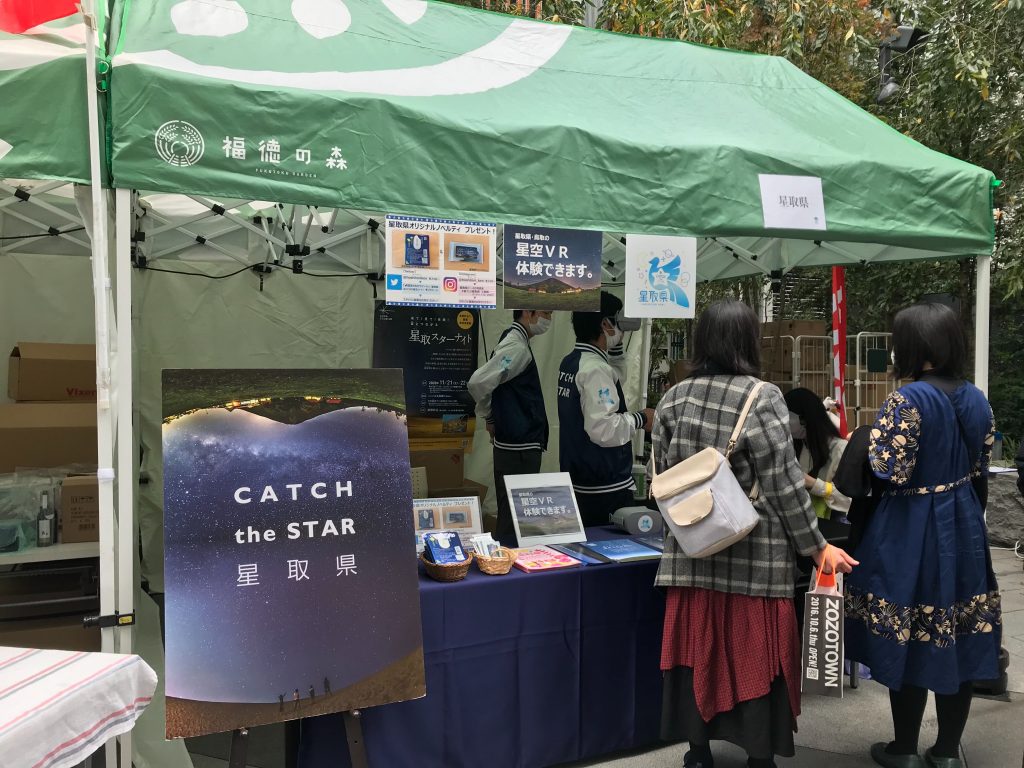 At the Vixen booth, miscellaneous goods were sold, a workshop was held on using and making binoculars for star watching, and an astronomical observation party was held after sunset. The miscellaneous goods, which show the great attention to detail unique to telescope manufacturers, seemed to be as popular as last year. At the workshop to make original binoculars, some children walked around the venue using the completed binoculars. Since the astronomical observation party was marred by a cloudy sky, we held a star talk using a slide show. So there was still a star party that could be enjoyed even in a limited area of ​​the city.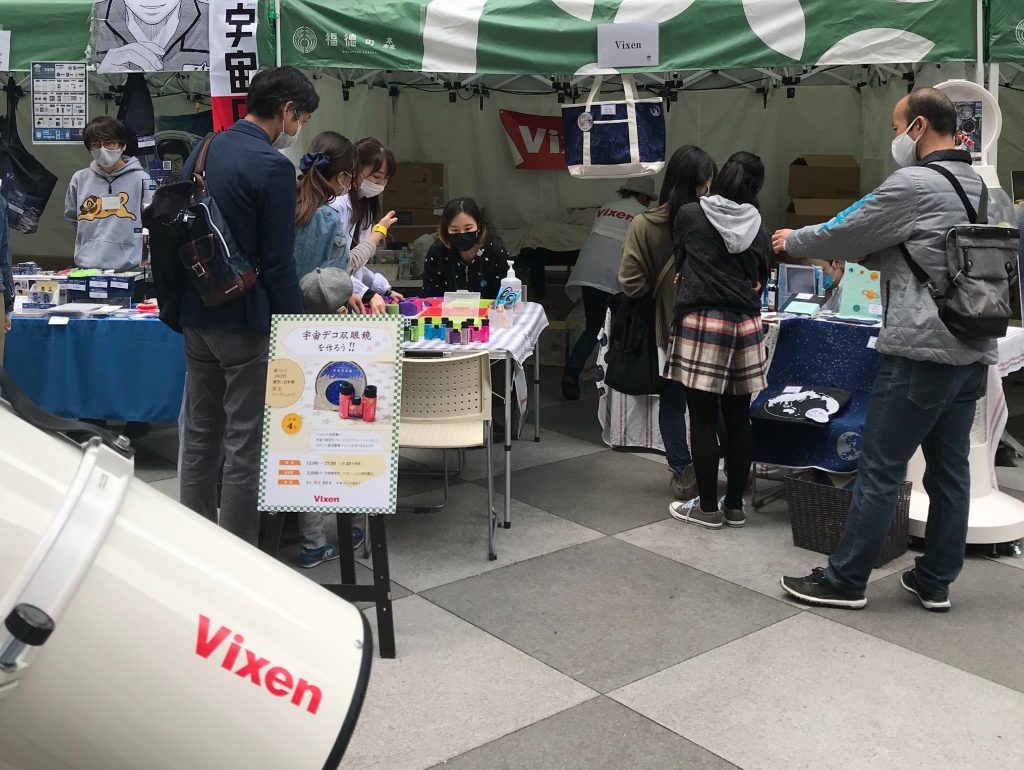 Even though this Sora Fes was held with restrictions to prevent infectious diseases, we were pleased to see everyone enjoying the event. I feel that it was two days when interest in the starry sky increased further through the various space-related products and activities made available in a compact area of Tokyo. Through this event, I hope that not only Sora goods but also Sora tourism, such as participating in starry sky tours and going out to visit starry sky spots after sunset, will increase in popularity.
Report: Michiko Kihara
Related Posts