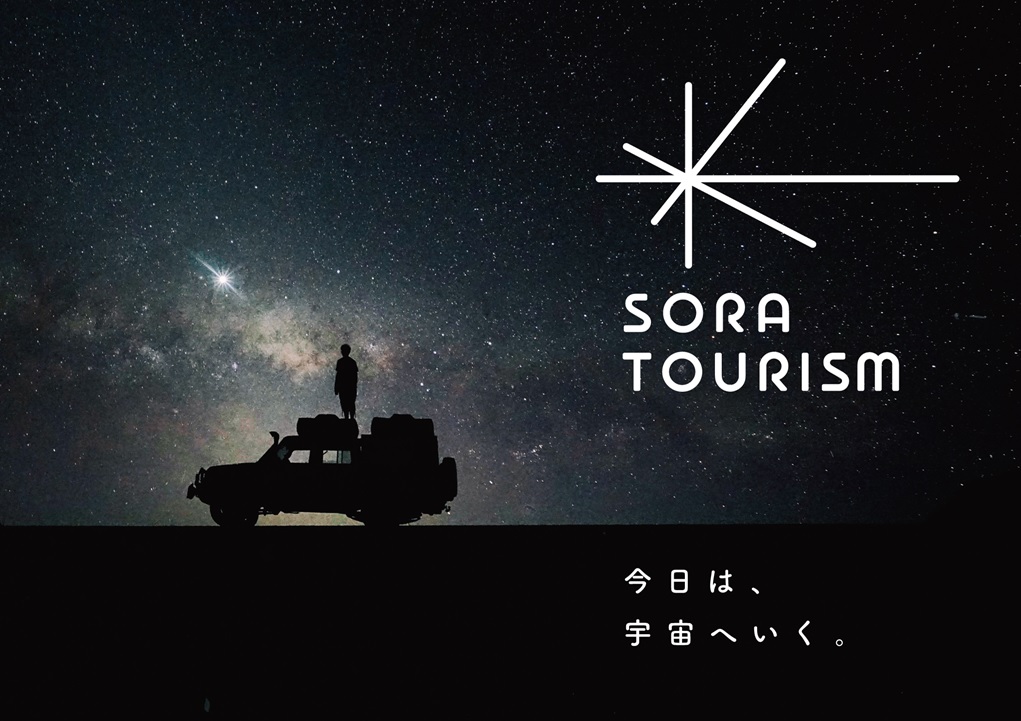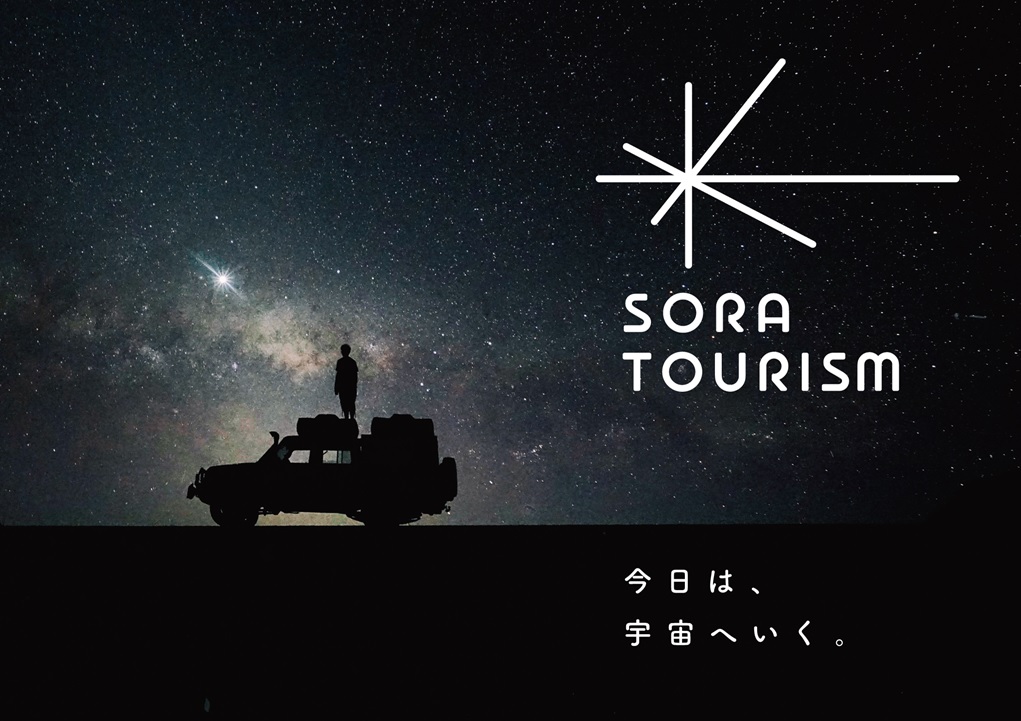 The 4th symposium sponsored by the Sora Tourism Promotion Council, which has been selected as a "Theme-based tourist attraction business" since 2018, was held online on Friday, July 3. This time, with the theme of "Regional Promotion and Tourism Creation Business", we invited experts who are currently active in various fields to give lectures on the mechanism of the certification system and case examples.
Greetings from Hidehiko Agata, representative of the Sora Tourism Promotion Council.
We would like to express our deepest sympathies to people suffering hardships from the corona-virus and heavy rain. That's why I want everyone to have an opportunity to focus their wisdom and move forward one step or even half-a-step. The Sora Tourism Promotion Council was established in 2017 and has received thematic tourism support from the Japan Tourism Agency since FY2018, and so FY2020 is the third and final year of this institutional support. Over the past year, many people have joined as new members, and now there are 14 organizations and 42 member-organizations all over the country. At this symposium we would like to hear news about what members are doing. I hope you will refer to the examples, and understand how the Sora Tourism Promotion Council would like to partner with you.
---
"Introduction of Regional Tourism Creation Business Program", council director, Vixen Co., Ltd./Yasuhisa Tsuzuki
We believe that we cannot create a new business unless we have "people, things, money, and information". Even if you are thinking of starting a local tourism business using the theme of Sora, the situation varies depending on each region and facility. Therefore, the Sora Tourism Promotion Council wants to conduct hearings on the issues and goals of each organization, and provide consulting to propose appropriate business ideas. After proposing appropriate business ideas, we support their implementation. The ultimate aim of our consulting is to make these businesses independent.
We also introduce the activities of satellite staff of Vixen Co., Ltd. as an example of a starry sky guide. At Vixen, the staff of the Starry Sky Observatory are requested to work as registered part-time workers, and by collaborating with the astronomical departments of universities across the country, the needed human resources are secured. However, although there are staff all over the country, since the venues for events are concentrated in the Kanto region, so far there have been few opportunities for staff outside the Kanto area to play an active role. In the future, we would like to expand the event areas all over the country, and provide more opportunities for their success.
---
"Star Round Yatsugatake Starry Sky Navigator", Star Round Yatsugatake executive committee member, Koichi Atobe
Introducing the contents of activities in the Yatsugatake area: the efforts of "Star Round Yatsugatake" began to generate local tourism. In order to increase the number of tourists who stay locally, a program was created to convey the attractive aspects of Yatsugatake and the charm of the starry sky, and it initially started as a winter event when there is a high rate of fine weather.
In 2017 we started the Starry Sky Navigator training course as an attempt to develop human resources. Tourists, such as pension owners who actually entertain guests will participate, and from 2019, we joined the Starry Sky Navigator course with the training of Starry Sky Guides. The starry sky navigators who are trained are provided with opportunities to work at events such as winter events. A starry sky navigator giving their time works as a paid volunteer, or else receives part of the participation fee paid by the customer as a reward, so as to pay them a consideration and encourage them to continue their activities.
I think that the stars have the charm of being able to connect a wide range of different ideas, and make people feel dreams and hopes. So perhaps now is a good time for the world to use this power of the stars? I also want to continue promoting these activities at Yatsugatake because I can make a useful contribution online.
---
"Ishigakijima Churasei Meister", Hoshizora Tourism Co., Ltd. / Takahiro Ueno
The training course for Ishigakijima Churasei Meister started in 2015. There are about 30 participants each time, and they are certified by Churaboshi Meister, after taking lectures and tests. After being certified, they have been playing a leading role in Ishigaki Island's "Starlit Sky Tourism".
The course focuses on not only basic knowledge of the starry sky, but also speaking performance, with the aim of becoming a "starry sky guide & salesman". In addition, we also aim to have lecturers learn how to make a connection with our customers, and how to respond to the weather, so that they will be active as professional guides, not just as volunteers. Among the lectures, there are many star cultures in Yaeyama, and we are learning about culture and history in order to convey such traditions and cultures to the tourists who visit, and also learn about the effects of light pollution. So please visit us! In the hands-on training, we hold discussion sessions and workshops that delve into how to guide our customers to enjoy themselves, and we also provide a curriculum to help them get used to the site. We have a system in which the contents of these courses can be provided as a package for the purpose of fostering a starry sky guide, or as a citizen's course to learn about the starry sky.
---
"Sora Travel Navigator Certification System and Training Program"
Council director, Vixen Co., Ltd./Yasuhisa Tsuzuki, Council secretariat, Japan Travel Co., Ltd./Michiko Kihara)
The  tourism promotion council would like to establish a guide system called "Sora Travel Navigator" in order to train human resources who can guide guests through the starry sky and space, while keeping their hearts in itinerary management and hospitality in the Sora tourism industry.
Sora Travel Navigators are being considered in two patterns: how to screen and certify people who are already active as guides for events and tours, and how to certify through training programs for beginners. As well as having basic knowledge of the Sora industry, as a human resource who will play an active part in the travel industry, we will focus on safety management through the itinerary, and respond to customers and will certify. The Sora Travel Navigator certification will be valid for 3 years, and we plan to set up a renewal workshop as a place for navigators to report activities and exchange information during the renewal period. Although it is a system that we have to squeeze from now on, we would like to develop air travel navigators as human resources who can stimulate air tourism.
---
Closing remarks by Naoko Yamazaki, Vice Chairman, Sora Tourism Promotion Council
While we are keenly aware of the effects of recent restrictions on travel, businesses that are engaged in activities online are beginning to emerge. Even in such difficult conditions, the sky is connected throughout the world. I want to connect people in different areas by looking at the starry sky together, even if they are far apart. I feel once again the vision of the Sora Tourism Promotion Council, which aims to create a better society through appreciating the sky. I would like to enliven local tourism by utilizing the sky, and cherish the sky seen from each location. I would like to promote such efforts together with all our members. I hope to improve Sora Tourism together, by all possible means.
Related Posts