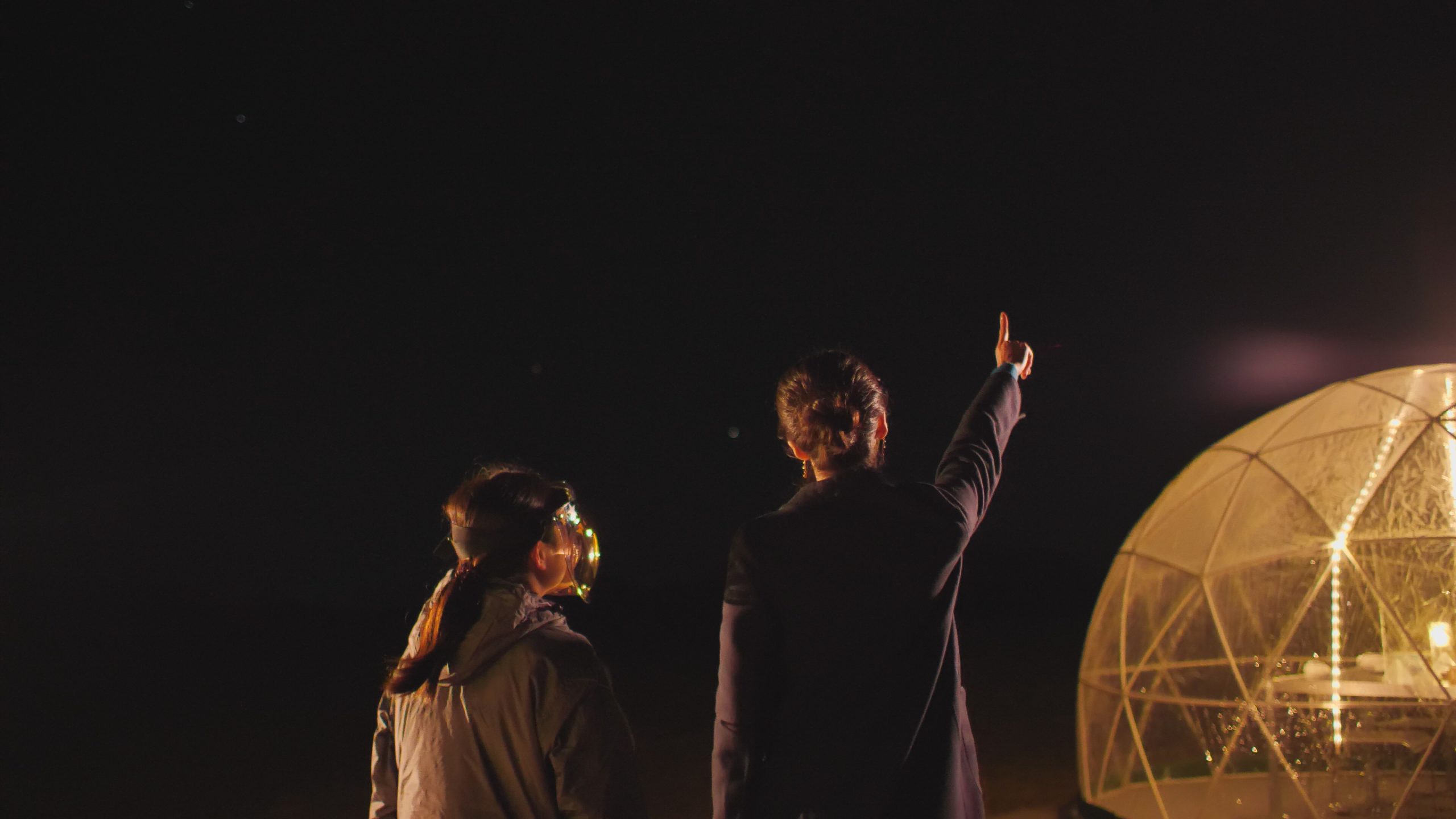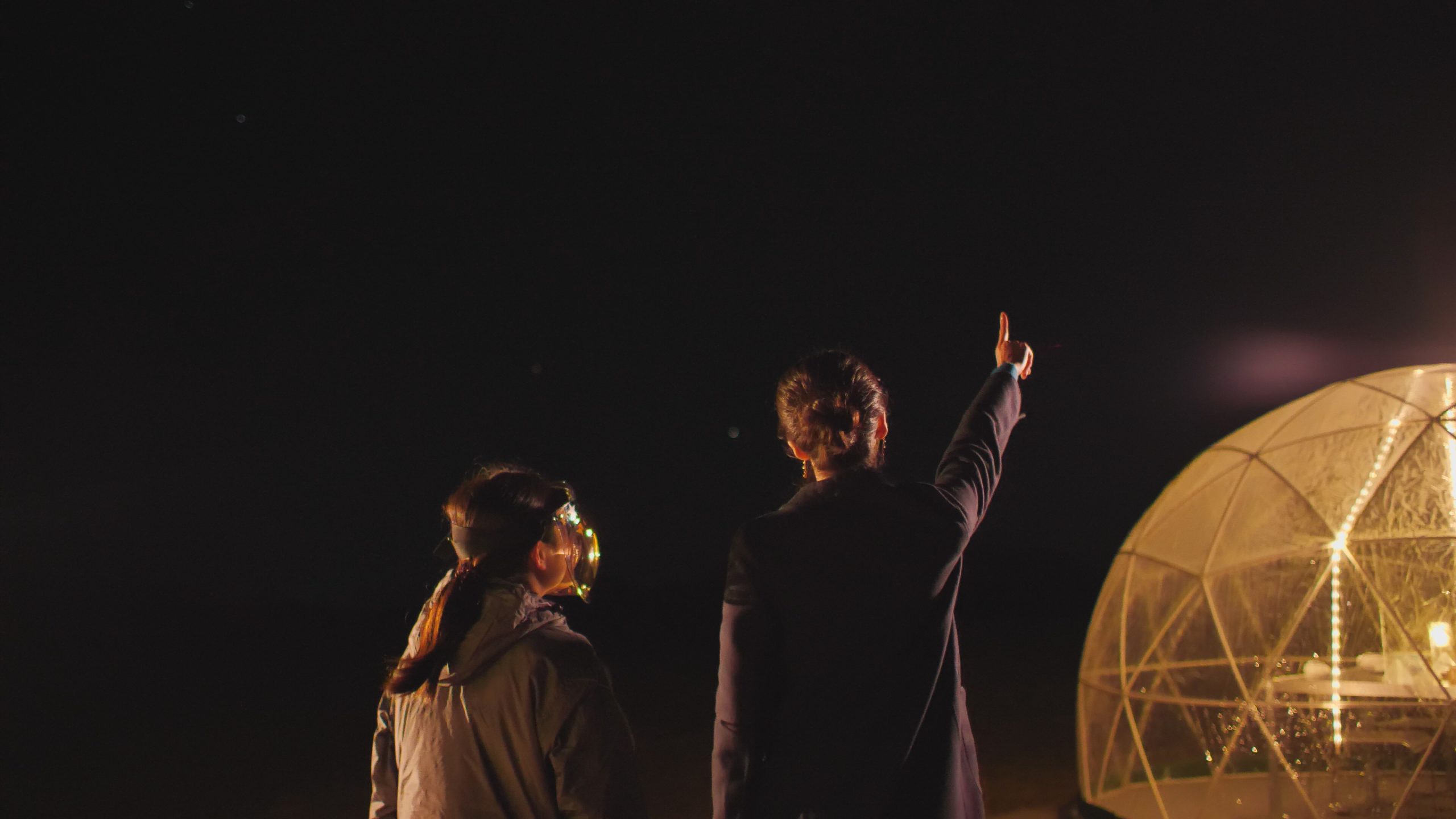 Hoshitori Star Night Event Report
● Shining Sweets in the Air (2 types) Japanese sweets made by a local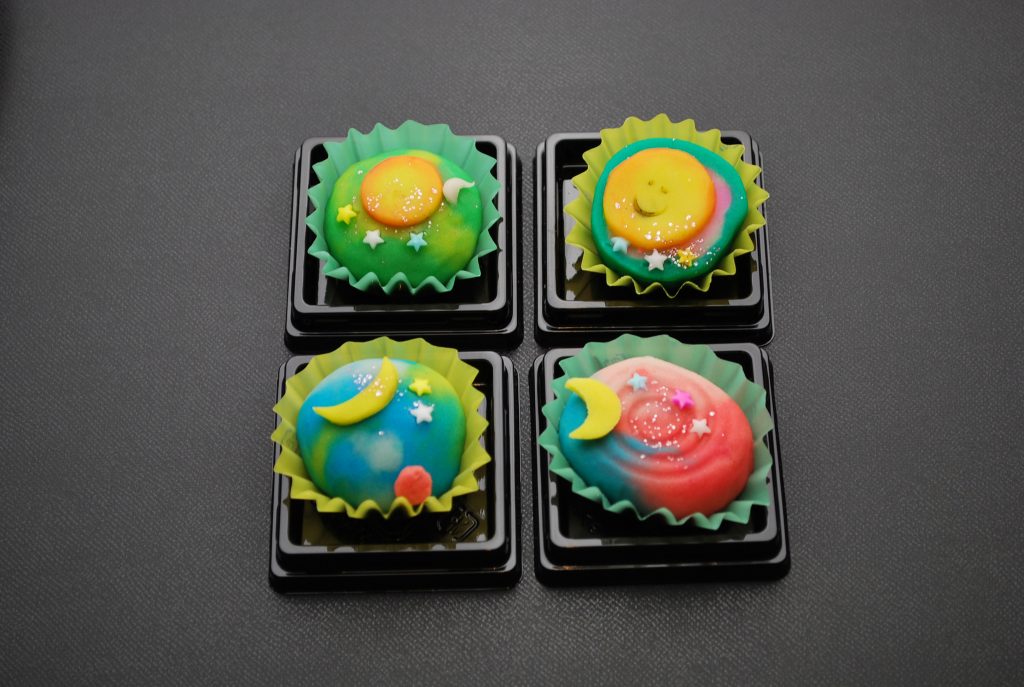 creative confectionery store. We have prepared two types, "Galaxy Space", which is based on blue and is studded with stars and moon, and "Astronaut", which has an impressive sun and cute expression.
Mr. Ueta gave guests the following explanations. "Through the dinner course of the Sora Gourmet at Hoshitori Star Night, the Tottori Sand Dunes at night is a very mysterious place that is unique in Japan. I want to create a service for guests to spend a gourmet night in the sand dunes from next year. In addition, with the creation of "Sora Gourmet", if we develop a catering service that makes use of this concept, guests will be able to enjoy "Sora Gourmet" not only in the Tottori sand dunes but also in the mountains, for example, by using local railways."
The council also wants to provide a "Sora Gourmet" service that makes use of local ingredients not only in Tottori but also all over the country.
Welcome message from a surprise guest
We received a special welcome message video from Naoko Yamazaki, a former astronaut who is the deputy representative of the Space Tourism Promotion Council, to everyone who participated in Hoshitori Star Night. The message from Naoko Yamazaki was unexpected, so some participants may have been surprised.
Naoko Yamazaki, who wore a badge with the Tottori prefecture logo, expressed her thanks for participating in the event and said,"This year, the impact of the new coronavirus has significantly changed our lifestyle. However, the International Space Station, where I once stayed and Mr. Noguchi is now staying, is an environment that is very different from what is normal on the ground. You can't go outside, you can't open windows. That's why you need life-support systems. I felt deep gratitude to the many people who were enabling this. (Partially omitted)." Naoko Yamazaki shared her wishes for guests to enjoy the new style of Hoshitori Star Night, including episodes from the International Space Station where she once stayed, as a welcome message.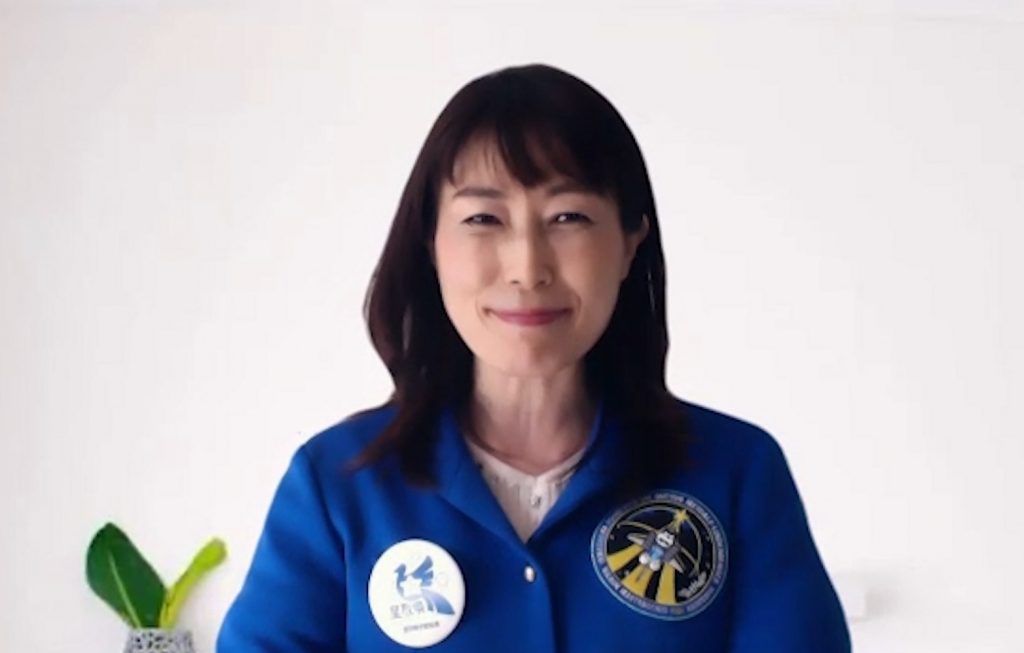 Starry Sky Session by Starry Sky Guide
The starry sky session by the starry sky guide started when the Sora Gourmet dinner course reached the final dessert. At first, the story of the God that appears in the white rabbit of Inaba, which is a tradition passed down in Tottori, and the stars related to that God were introduced, using the monitor inside the dome. The talk focused on the unexpected relationship between the God and the starry sky that appears in local folklore. The starry sky guide talked for about 30 minutes, including a simple workshop to find the constellations that can be seen today using a planisphere. After that, participants took binoculars and went outside the dome.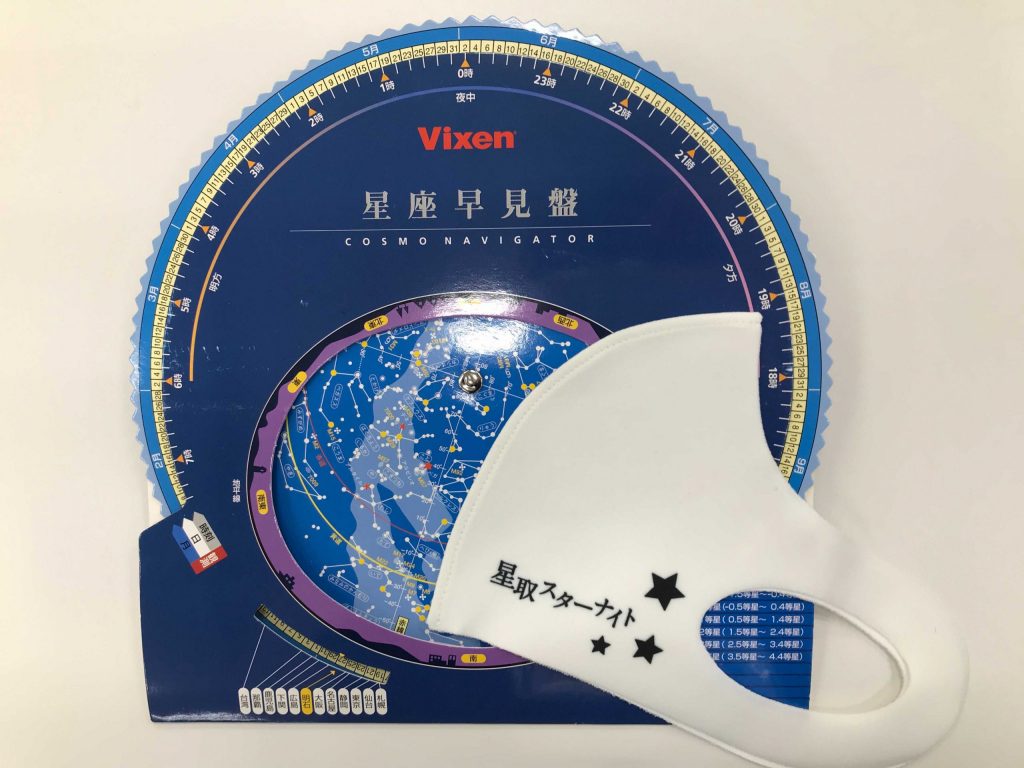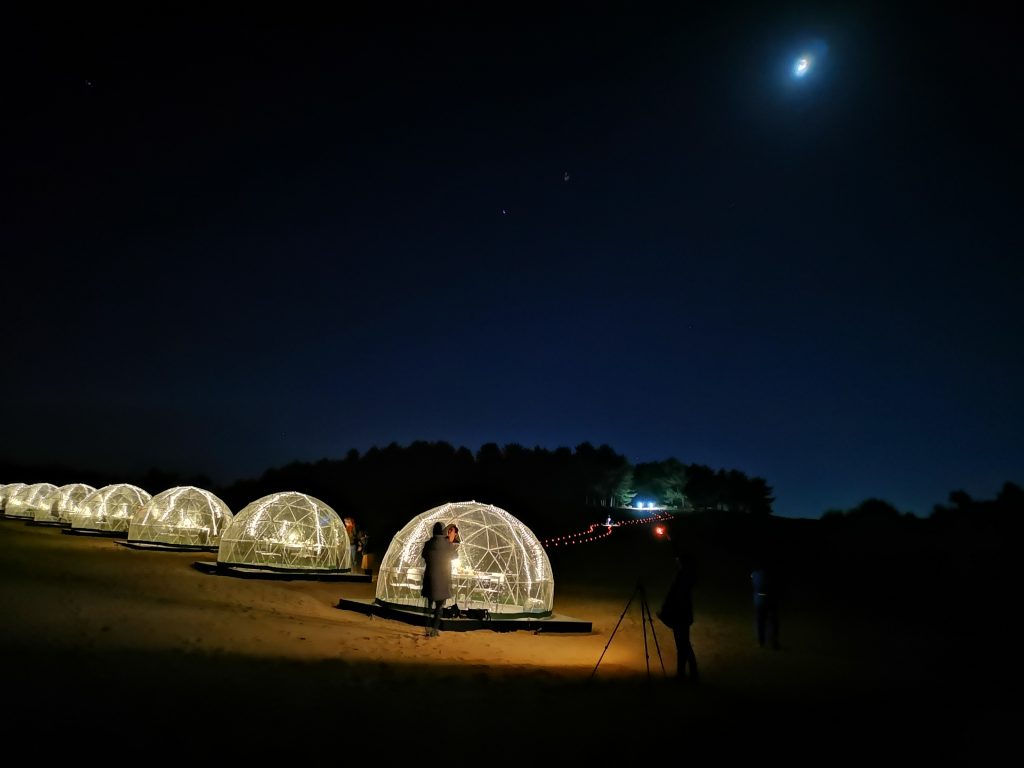 Related Posts