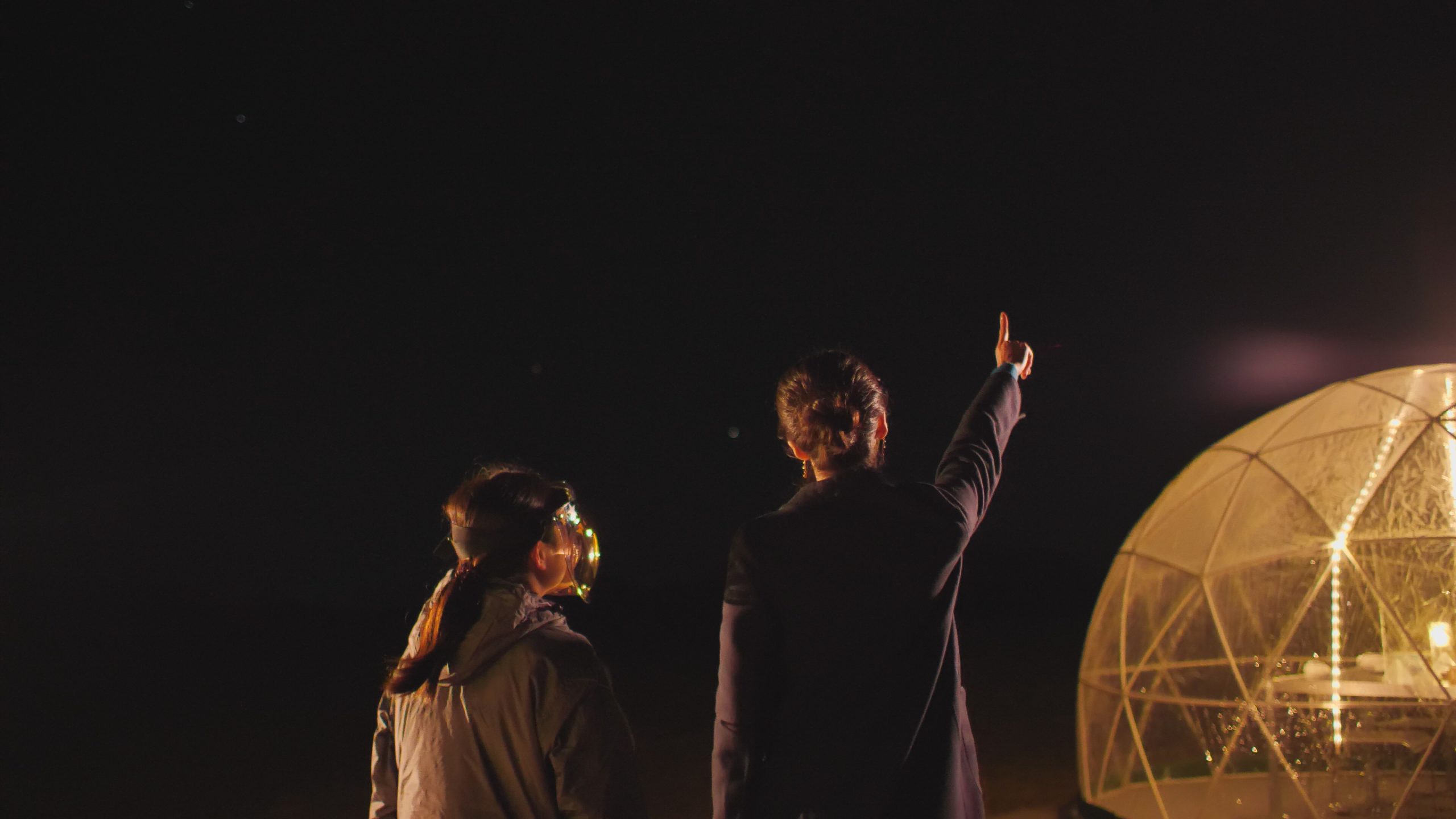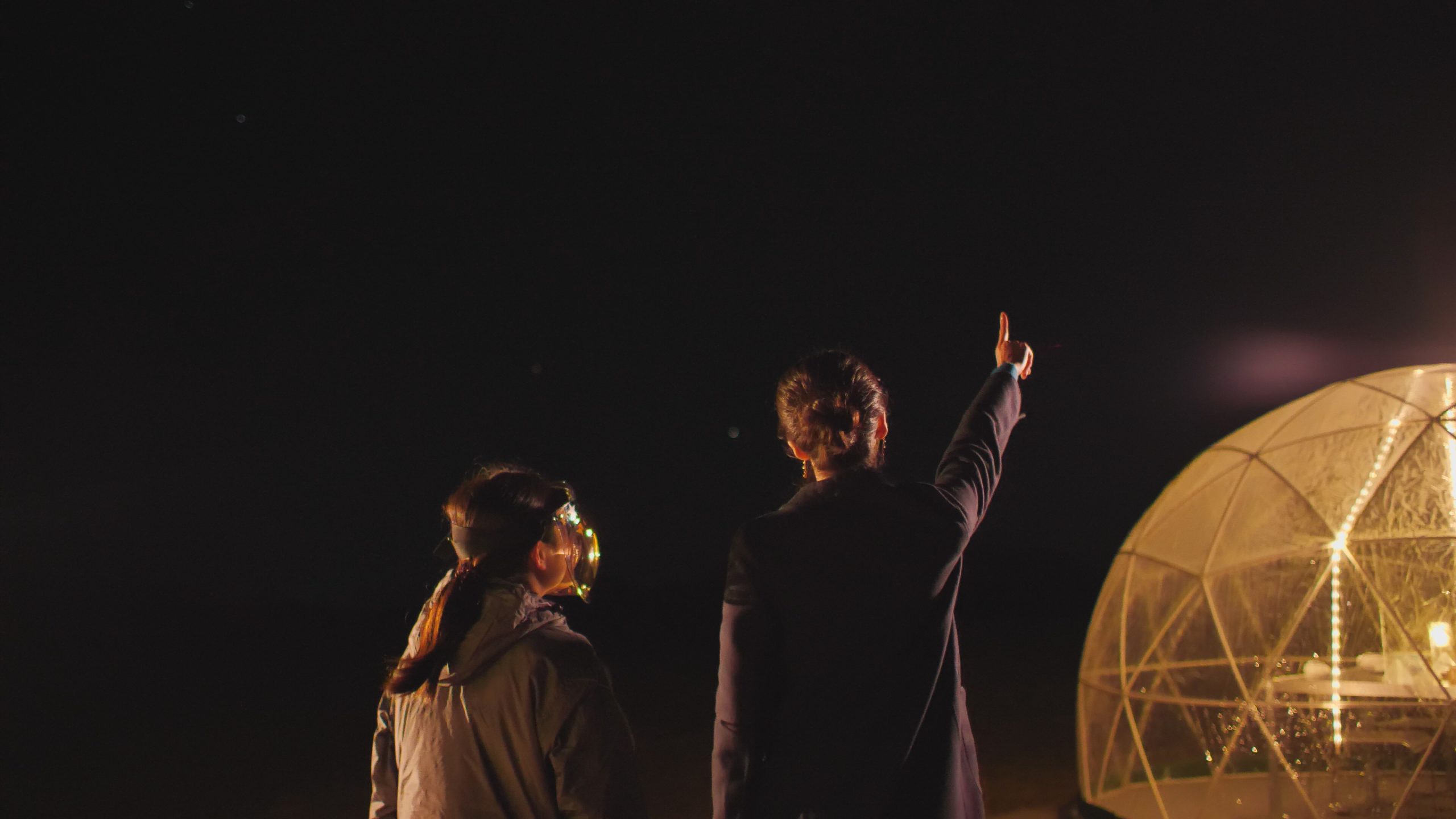 Hoshitori Star Night Event Report
In the sky seen from the venue, winter constellations, the first quarter Moon and Mars, autumn constellations, the summer triangle, and the just rising Orion were easy to see. While the starry sky guide explained the celestial bodies that were visible at that time in order, she included discussion of the culture and myths related to Japan. Participants could see the Milky Way vaguely, and although it was cold, they enjoyed the beautiful starry sky using binoculars.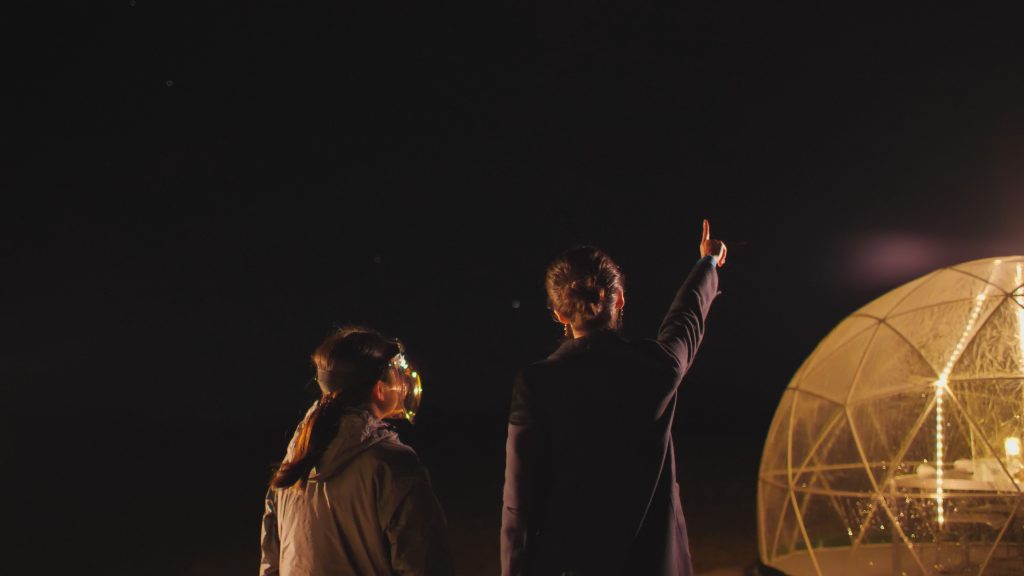 Enjoyed SORA! Hoshitori Star Night
The starry sky session was over, and the event itself was about to end. As souvenirs, we handed out a planisphere, original wet wipes from Tottori prefecture, and "Hoshizora-Mai". Participants made happy comments such as "It was fun" and "I'd like to do it again."
In addition, local newspapers and broadcasting stations were interviewed on the day, and the event was introduced in many media.
▼ TSK: San-in Chuo TV
  https://www.fnn.jp/articles/-/110960
The first event in a new style held by the Sora Tourism Promotion Council. There are still many points to be improved, but I think it was a wonderful event with great results as a first step.

(Report: Michiko Kihara)
Related Posts